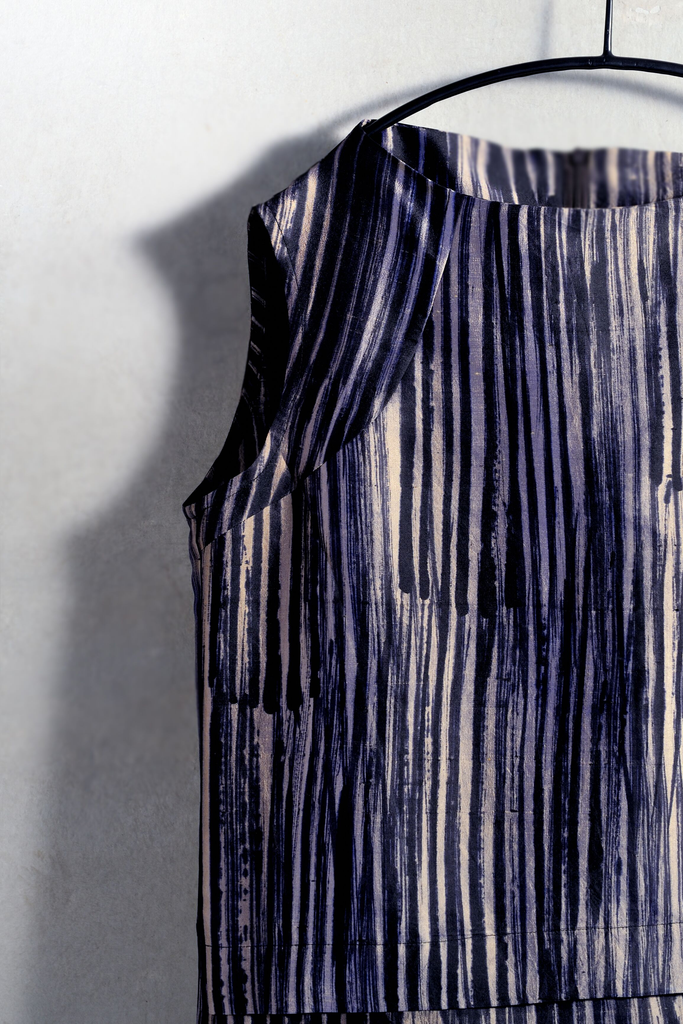 Japanese designer Ryoko Haraguchi returns to ARTISANS'. Her avant garde design integrates Indian weaving and stitch work with traditional Japanese dyeing techniques. This exhibition offers textile enthusiasts a wonderful opportunity to engage with innovative textiles that emerge out of this transcultural collaboration.
Haraguchi's label Sind showcases tunics, one piece dresses, jackets, coats, trousers, shawls and sarees. Exhibiting her work in India, she feels, is a natural result of her long and fruitful collaboration with the country's skills that have greatly inspired her life and work.
Predominant in Ryoko's work is also the persimmon dye technique that is known as Kakishibu in Japan. The tannin is made from the unripe persimmon fruit and later aged and fermented for more than two years.