HAREN VAKIL | Weird and Whimsical: Works on Paper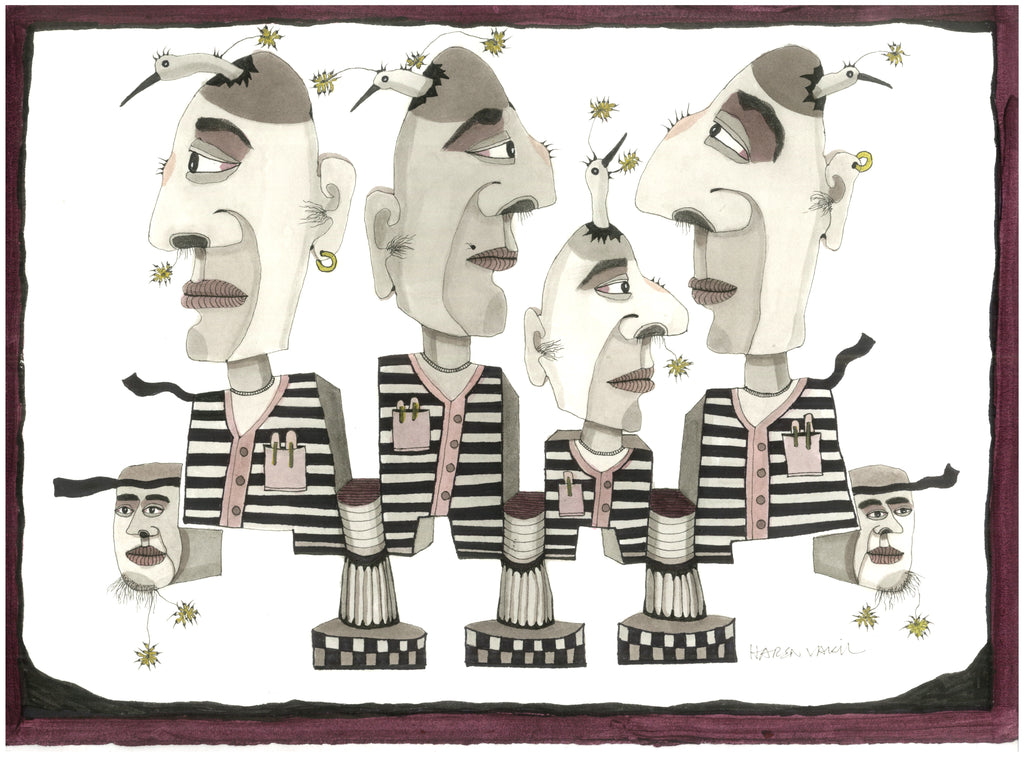 Canada-based mixed media artist Haren Vakil fused ideas of fantasy with everyday life as he experimented with Yupo paper for his 'Weird and Whimsical: Works on Paper' exhibition. For this exhibition, Haren Vakil experimented with mixed media on Yupo, a synthetic paper. The surface of Yupo offers a resilient base, so the paper does not bend or wrinkle when working with watery ink washes. "It allows for a different technique," Vakil says, "encouraging a looser style rather than the hard edged ink lines in my earlier drawings.'' This current work also seems more colorful and abstract than most of his previous works.
"My work is rooted in the surreal and the fantastic. It is influenced by my background in architecture, my interest in music, especially jazz, and my experience of various cultures, East and West. My intent is to produce images which evoke wonder, surprise and amusement."

About Haren Vakil
Haren Vakil was born in Mumbai, India and worked as an architect and urban designer in India and the Netherlands. He currently lives in Victoria, Canada and works as a painter, illustrator and designer. He has exhibited his work in several juried shows in Victoria and Mumbai. His works are in private collections in Canada, the United States, Europe and India.