ROBERT STEPHENS | Bombay Oblique: The 150 year evolution of Mumbai's Coastal Road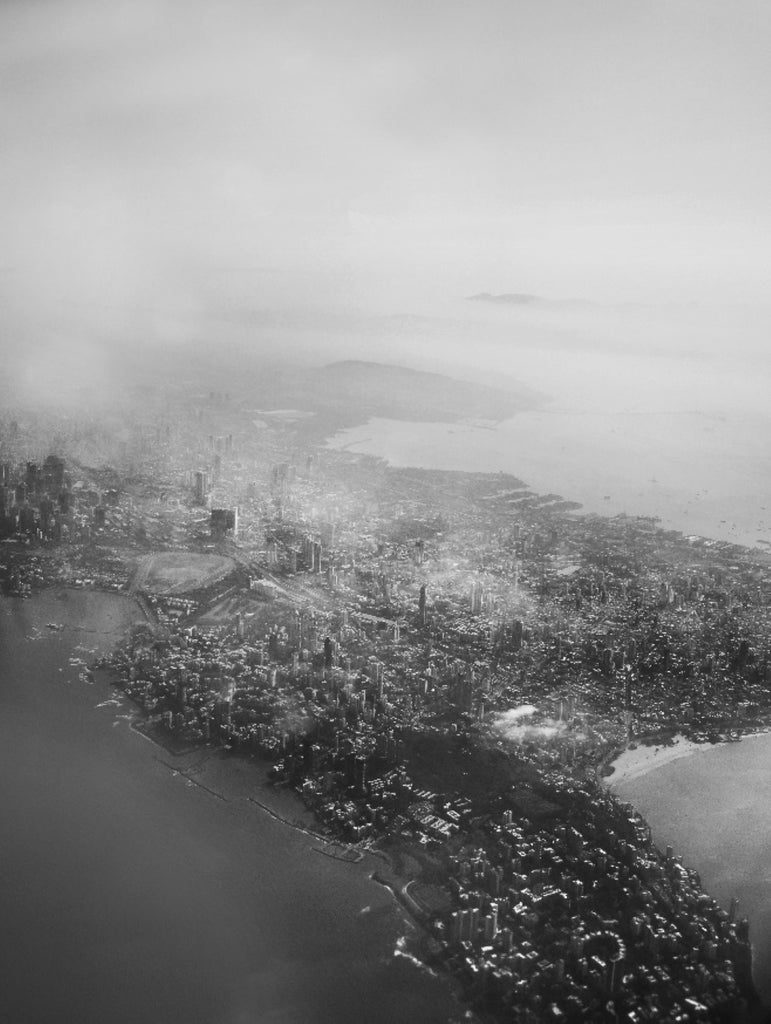 Bombay Oblique is an archival exploration of the Mumbai Coastal Road, beginning with its incipient iteration in the 1870's by the city's first Municipal Commissioner, Arthur Crawford. The richly illustrated talk traced the evolution of the controversial road from Crawford's self-serving proposal of the late 19th Century (he snuck in the relocation of the Byculla Club, of which he was a member, along the to-be-reclaimed western seafront), through to American transportation planner Wilbur Smith's mid-20th Century scheme: the West Island Freeway. Smith's proposal of 1963, which formed the backbone of the 2018 scheme currently under construction, was reviewed in its greater histo-global context, as well as within the context of his own extensive two-volume report. The six decades that followed Smith's proposition was illustrated through archival newspaper articles, revealing the tumultuous and highly-political evolution of the road that was intended to be completed by 1981.
Image 1: Mumbai Coastal Road 2019 by Larsen & Tourbo
Aerial photograph of South Mumbai from March 2019. Coastal Road reclamation work is visible off of Nepeansea Road (bottom left). Photograph by Robert Stephens.
Image 2: Final Development Plans 1967 by the Municipal Corporation of Greater Bombay
Final Development Plans by the Municipal Corporation of Greater Bombay, sanctioned on 7 February 1967. Although Wilbur Smith's WIF was prepared independent of the Development Plans, the scheme found its way into the sanctioned plans. Courtesy University of Chicago Library, Special Collections Research Centre.
The visual narrative, which draws heavily on material from libraries spread across three continents and includes images on special loan from the Wilbur Smith family in South Carolina, USA, closed with contemporary aerial photographs of the under-construction Mumbai Coastal Road from March 2019.
Image 3: West Island Freeway 1963 by Wilbur Smith & Associates
Proposed network of Freeways and Expressways, as prepared by Wilbur Smith & Associates in 1963. Courtesy Frances Loeb Library, Graduate School of Design, Harvard University.

About Robert Stephens
Robert Stephens is an architect and visual artist based in Mumbai, where he is a principal at RMA Architects. Since 2007 he has been documenting urban India from 10,000 feet above sea level, in black and white as well as colour photography. His work juxtaposes archival material with contemporary aerial photographs to create visual-literary urban histories. Robert's most recent exhibitions, Ahmedabad Walls (2018) and Hyderabad Biophilia (2019) drew heavily on archival material from the Patrick Geddes Papers located at the University of Strathclyde in Glasgow.