Ryoko Haraguchi: Indo-Japanese Collaboration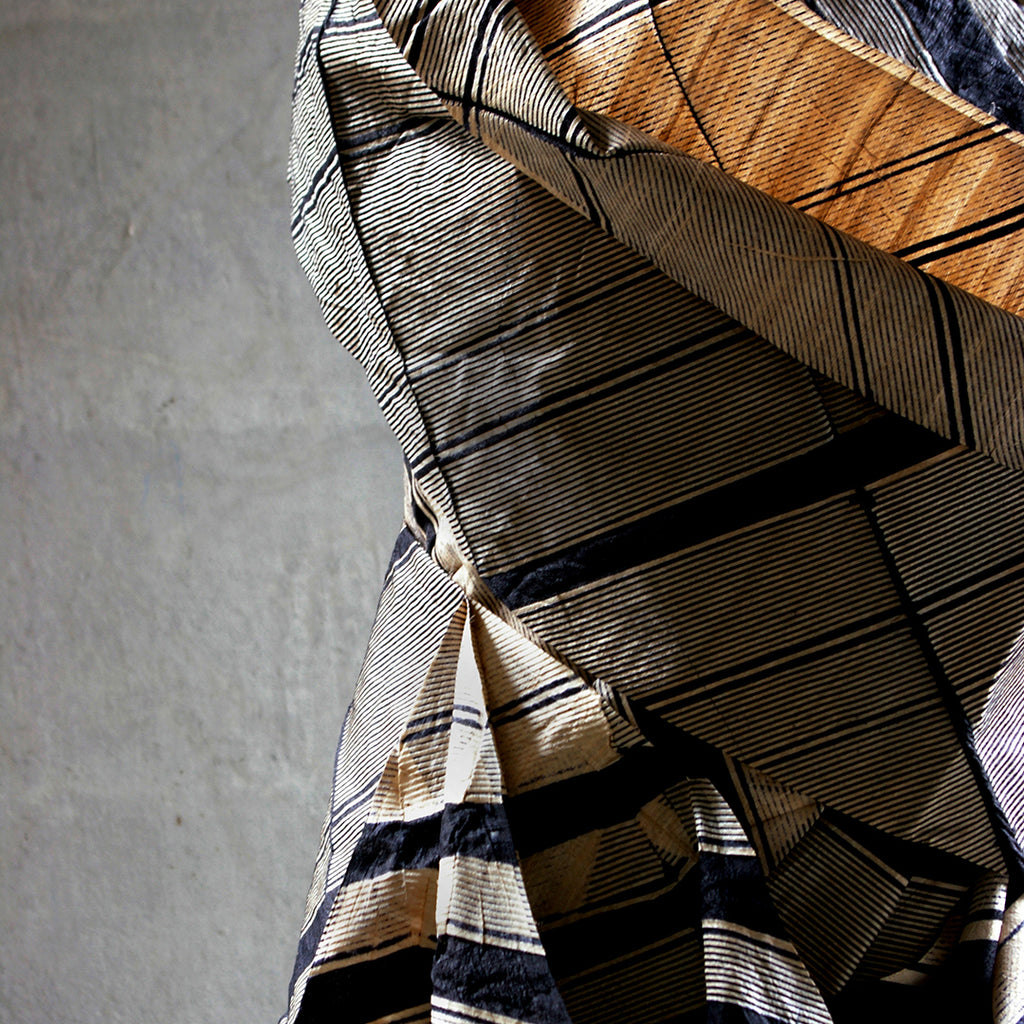 Haraguchi's fascination with Indian textiles began in 1986, when she first visited the country while working for the Japanese brand, Muji.
Since then, fascination transformed into a life-long passion, which Haraguchi has successfully channeled into a cross-cultural creative pursuit. Working collaboratively with skilled Indian weavers, her designs focus on the interplay of traditional Indian textiles with age-old Japanese dyeing techniques.
Using silk fabrics, Haraguchi's designs marry techniques of weaving, stitch work and traditional Japanese methods of Itajime (board dyeing) and Kakishibu (persimmon dyeing). Itajime is a method of creating patterns through resist dyeing, similar to tie-dye. Using this technique, fabric is folded and sandwiched between grooved boards, known as Itajime boards. The fabric is folded several times in differing tensions to create varying effects, hence no two pieces created are ever alike. Kakishibu is a natural dye derived from juicing unripe persimmons. The juice is then fermented to create the final product, a tannin which can be used in many domestic applications.
Haraguchi's work aims to highlight the importance and contribution of Japanese and Indian sensibilities to the world of textiles, and offers textile enthusiasts a wonderful opportunity to engage with innovative textiles that emerge out of this creative trans-cultural collaboration.